E-Safety

Helpful and informative links
If your child has a mobile phone, then please monitor it closely.
This image gives you basic information about some apps that your son or daughter is accessing, however, there are new apps coming out all of the time.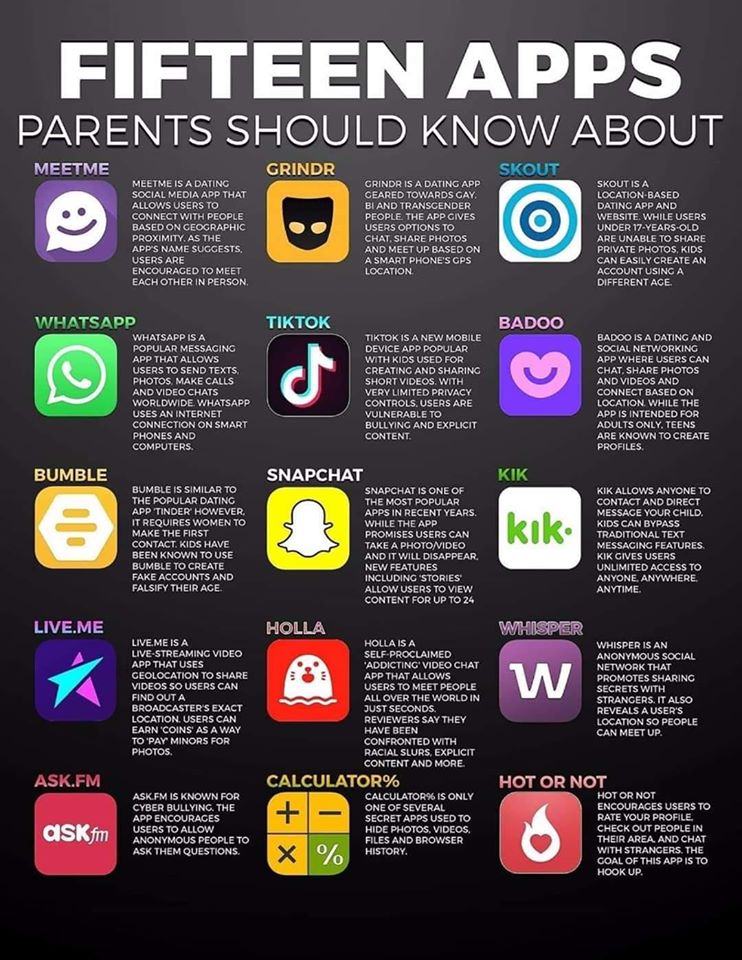 Age guides for online safety
Internet Matters have produced some excellent age-appropriate guides to support parents and carers with online safety
These digital age guides outline common online safety issues faced by children from 5 years all the way up to 14 + years. The Guides support parents and carers in tackling everything from cyberbullying to grooming.
Ratings for apps, games, movies, TV etc.
Common Sense Media rates Apps, games, movies, TV shows, podcasts, books, and more so families have the information about the diverse range of digital entertainment choices on offer. The website offers a large and trusted library of independent age-based ratings and reviews.
Other useful links are also shown below.